Scout Durwood 'Take One Thing Off'
Available May 19th!
The new pop comedy album from the talented Scout Durwood
This album was so much fun to make with my friend, Dave Darling. I hope you enjoy the music as well as the laughs-Scroll down to the bottom of the page for a free download from the album!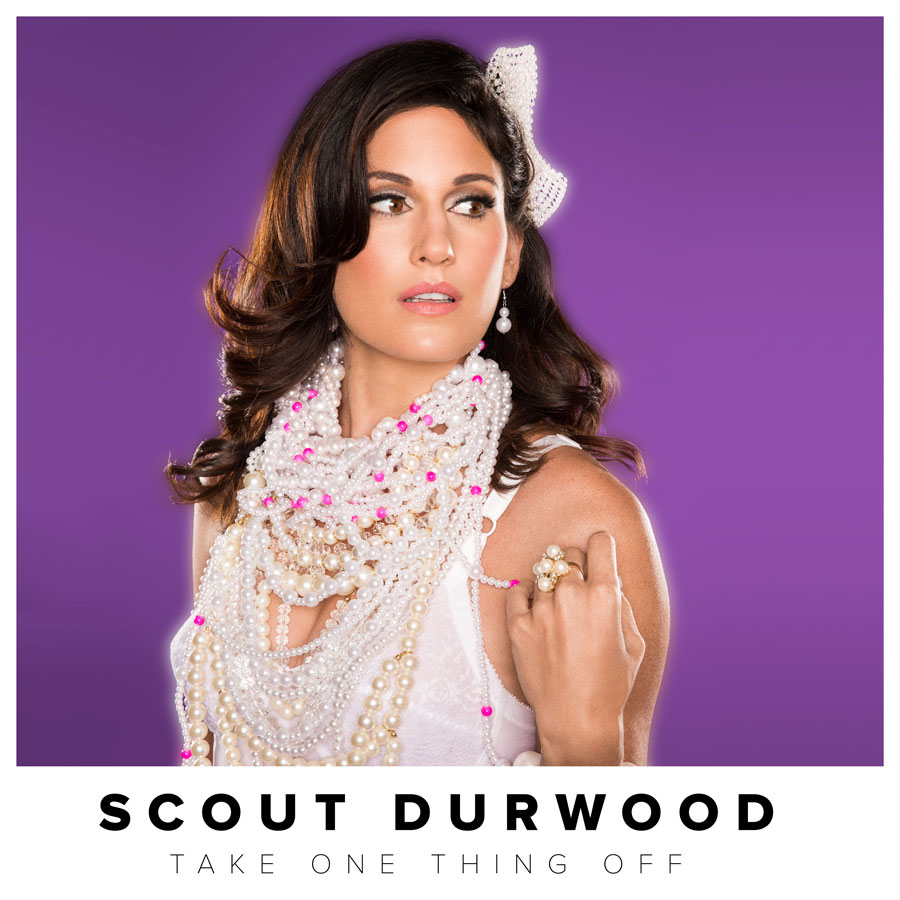 Click below to see a preview from "Take One Thing Off"
A note from Scout:
A year and a half ago, I had a lunch at a Mexican restaurant with a man named Dave Darling, and my life was forever changed.
Six months later
(give or take) Dave and I had completed a collection of music that I'd always dreamed of but never thought actually possible: a queer comedy pop music explosion of everything I hold dear in the world. It is with deep honor, and even greater pleasure that I release that explosion unto the world now.
TAKE ONE THING OFF is officially available for pre-sale! I am more proud of this album than I have ever been of anything in my life, from the comedy we recorded at The Pack to the piano ballad I never thought I would have the emotional maturity to sing. This album means the entire world to me, and I am so incredibly excited to get share it with you now. Please listen and enjoy. Bedazzle and be beautiful. Glitter and be gay.
-Scout